Our Mission
Shop Via Rose wants to inspire women to feel and look their best. Whether it's in a simple  T-shirt or a sexy dress. When women feel their best they feel empowered, when women feel empowered they take action, create change and inspire others to do the same. 
"Clothes aren't going to change the world. The women who wear them will." -Anne Klein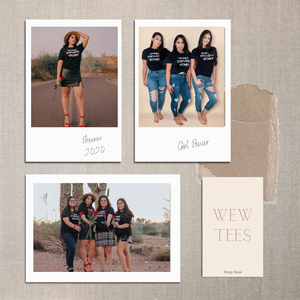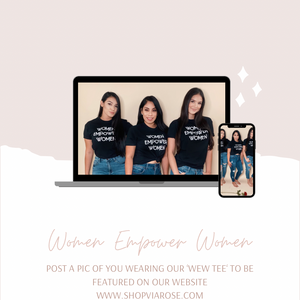 Simple Tees With A Big Impact
With every purchased WEW Tee a percentage will go towards funding women empowerment workshops, and meet-ups. With those resources women will have the needed knowledge to take charge of their future.
Thank you to everyone that has purchased a WEW Tee.
If you have purchased a 'WEW Tee" don't forget to take a photo and tag us to be featured on our website and IG page.
Appreciation To Our Special Supporters
Some of our favorite customers that supported our mission by purchasing our WEW Tee. With their support we will be able to help women in our local community become empowered.